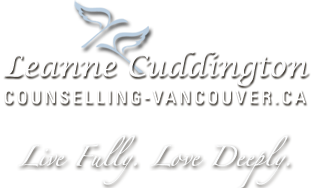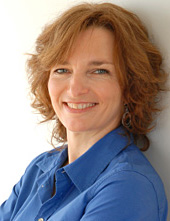 Leanne Cuddington, MA
Somatic Counselling Psychology
Registered Clinical Counsellor
Kitsilano, Vancouver, BC
778-859-0213
individual and couples counselling
therapy: trauma; somatic therapy: anxiety, depression, stress, relationships
marriage, grief, addictions
"Improving relationships with
ourselves and others for
positive choice and change."


Leanne Cuddington, MA
Registered Clinical Counsellor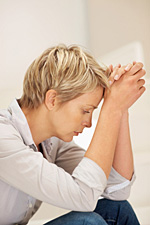 I am a Kitsilano, Vancouver-based Registered Clinical Counsellor who helps individuals and couples overcome trauma and other challenging life experiences, such as:

Anxiety, worry or fear
Depression
Relationship problems
Marital or family distress
Problems sleeping and/or nightmares
Grief
Panic attacks or phobias
Low self-esteem
Addictions
Self-defeating behaviours (social isolation, anger and irritability, impulsiveness, poor boundaries, trouble asserting yourself, hypervigilance)
Many people think of trauma as connected only to major harmful events like a violent attack or a catastrophic accident. However, trauma can result from any number of negative life experiences in the past or present, such as: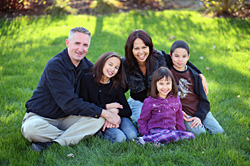 Physical, emotional, or sexual abuse
A painful relationship breakup
The death of a loved one
Negative parenting or relationships
Emotional or physical abandonment
Witnessing physical or verbal violence
Accidents or injuries
Acute or chronic illness
Using a blend of body-mind (somatic), cognitive, and emotional therapeutic approaches, my role is to help you achieve authentic insights and new understanding about the interplay between trauma and negative life experiences to the relationships with yourself and others.

In our work together, we will integrate all parts of the self - body, mind, and emotions - into your healing. By becoming more aware of your physical and emotional responses and habitual defences to life events, you can reclaim control over how you relate to yourself and others, and emerge as a fuller, happier human being.

Entering counselling can seem like an admission of failure, when actually it is a courageous step toward positive choice and change. Contact me for a free 20-minute initial phone consult or to arrange an in-person appointment.


About Leanne



I have been passionately committed to improving people's quality of life for over 15 years. As a Registered Clinical Counsellor, I help individuals and couples strengthen...



Therapeutic Approach



Life is not perfect. Sometimes we find ourselves in a situation we cannot seem to solve on our own. This is where an experienced therapist can help to unravel a problem...



Counselling Services



My work with individuals emphasizes body psychotherapy (somatic) rather than cognitive or emotional approaches (though these are blended in where beneficial)...