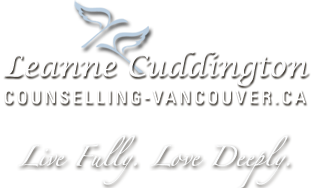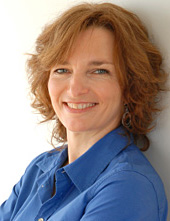 Leanne Cuddington, MA
Somatic Counselling Psychology
Registered Clinical Counsellor
Kitsilano, Vancouver, BC
778-859-0213
individual and couples counselling
therapy: trauma; somatic therapy: anxiety, depression, stress, relationships
marriage, grief, addictions
"Improving relationships with
ourselves and others for
positive choice and change."


Therapeutic Approach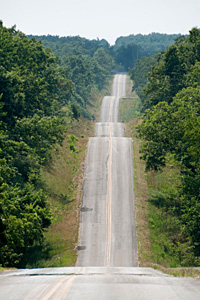 Why Therapy?
Life is not perfect. Sometimes we find ourselves in a situation we cannot seem to solve on our own. This is where an experienced therapist can help to unravel a problem and facilitate approaches that enable us to function more effectively. Therapy can give us insight into unconscious processes and give us the tools to change unhelpful behaviours and thought patterns. In facing life's ups and downs, we all have negative experiences - loss of a loved one, relationship distress, rejection, accident or injury, abuse, job loss, chronic injury or ill health, even attacks and bullying. When such events are not fully processed and we ignore or bury the emotional impact we call this TRAUMA. The legacy of such traumas can leave us less able to cope with life and can manifest as unhelpful reactive thoughts or behaviours. A therapist can help expose and process these experiences. With these insights and with therapeutic guidance, the client can learn and practice new ways of behaving and thinking and learn to be more effective and resilient in the future.


Why Body-centred Therapy?
Breakthroughs in neuroscience now reveal the intimate interlinking of brain, nervous system and the physical body. Body-centred therapy targets both body and mind to better access what is going on at various levels of consciousness. A body-centred therapist takes a very holistic approach - not just absorbing what the client is saying but also observing what the physical body is indicating. This dual approach helps bring into awareness what is happening on an unconscious level. A body-centered therapist engages on both verbal and non verbal levels to better understand the roots of the presenting problem.

My overarching treatment philosophy, whether working with individuals or couples, is rooted in helping clients overcome trauma and other challenging life experiences to achieve authentic insights and new understanding by integrating all parts of the self - body, mind, and emotions - in our work together.

Mindfulness, the awareness of one's body, feelings, and consciousness, is the key to unlocking the joy and vitality that is our natural state of being. By becoming more aware of our physical and emotional responses and habitual defences to life events, we can reclaim control over how we relate to ourselves and others, and emerge as fuller, happier human beings.

Also guiding my therapeutic approach is my belief that we each have a tremendous store of inner resources to heal ourselves. My role is to help you access those inner resources. The answers lie within you. I act as a facilitator to your self-healing.

Healing is a process that takes time and commitment. I encourage you to consider a commitment to 8 to 10 sessions to develop the insight and self-care skills you need to address and move past the issues constraining your life.


Treatment for individuals ››
Treatment for couples ››
Treatment of trauma ››